BINUSIAN "SPIRIT" Values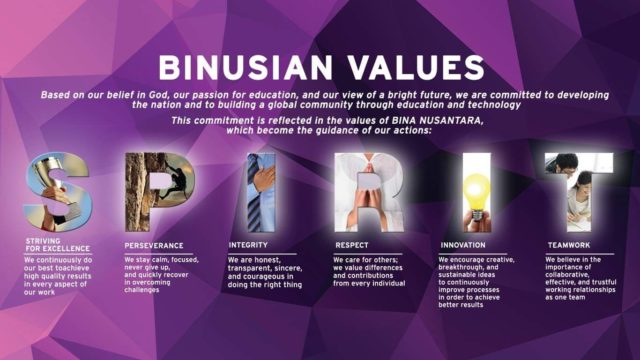 Striving for Excellence
We continuously do our best to achieve high quality results in every aspect of our work.
Perseverance
We stay calm, focused, never give up, and quickly recover in overcoming challenges.
Integrity
We are honest, transparent, sincere, and courageous in doing the right thing.
Respect
We care for others; we value differences and contributions from every individual.
Innovation
We encourage creative, breakthrough, and sustainable ideas to continuously improve processes in order to achieve better results.
Teamwork
We believe in the importance of collaborative, effective, and trustful working relationships as one team.