[BIPA BINUS] Indonesian Travel Phrases with Woosong University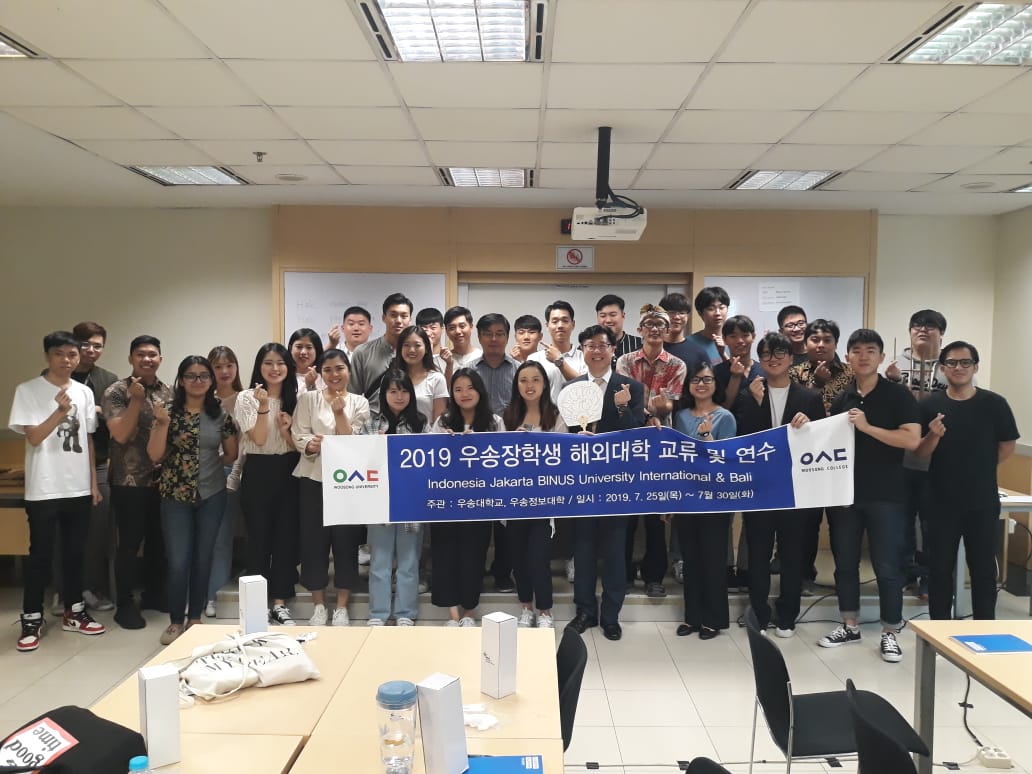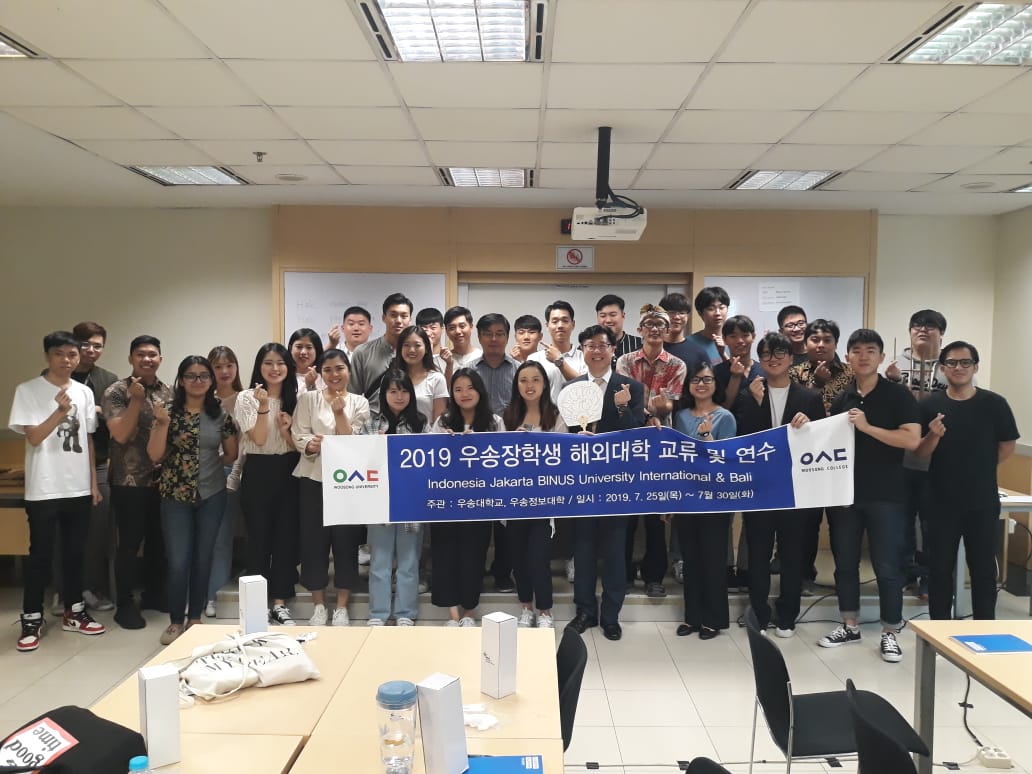 On July 26, 2019, LC BINUS and Woosong University are united for the second time at BIPA: Travel Phrases. The session brought together 17 students and 4 faculty members from SolBridge International School of Business, Woosong Univeristy. In this event, Ms. Devina and Mr. Kristianus Oktriono from LC BINUS hosts the Indonesian language session.
Developed to specifically meet learner's objectives, Indonesian Travel Phrases equips participants to utilize Indonesian in no time flat. Games, communicative phrases, and cultural perspectives are provided. It aims at enabling learners to actively use their Indonesian during their stay in Indonesia.
Additionally, as a part of the cultural values and perspective, LC BINUS invite learners to play angklung. The value of harmony, respect and togetherness shine through the session.