Subject Content Coordinator – Bahasa Indonesia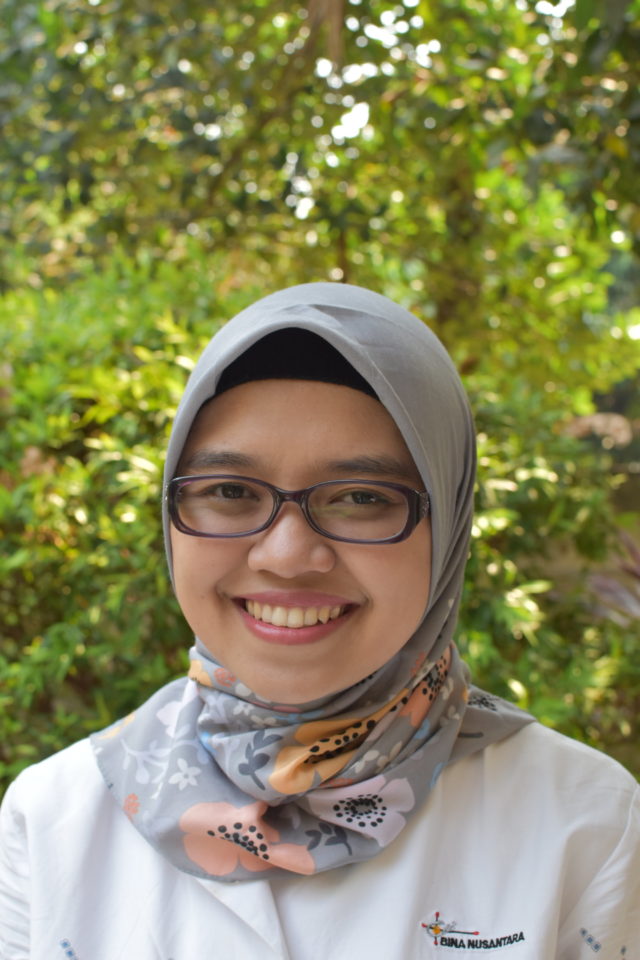 Rahmi Yulia Ningsih, S.Pd., M.Pd.
Rahmi Yulia Ningsih serves as the Coordinator of Bahasa Indonesia and Bahasa Indonesia bagi Penutur Asing (BIPA) – Indonesian for Foreign Speakers. Her journey at teaching is initiated when studied Bahasa Indonesia in State University of Jakarta (UNJ). As she graduated from the master degree at the same university, She taught Bahasa Indonesia at higher education level in Jakarta area. She also holds the designation as the Second Language Ambassador of National Level 2011 in Indonesia (Duta Bahasa Nasional).
In Binus University, she is in charge of the BIPA Program. The collaboration that has been established ensures her that the passion in the development and the diplomacy of Bahasa Indonesia is enlivened. The collaboration established included the BIPA Program with several universities in Asia, Europe, and Australia such as Rotterdam Business School, APU University Japan, Xiangsihu College – China, Daegu Catholic University Korea, Deakin University and UNSW Australia, and Bournemouth University – UK.
Her research interests involve the teaching methodology, pedagogy and andragogy of teaching, IT in education, and applied linguistics.
For further inquiries, contact her at:
rahmi.ningsih@binus.edu