Flipped Learning: A Teaching and Learning Workshop By Language Center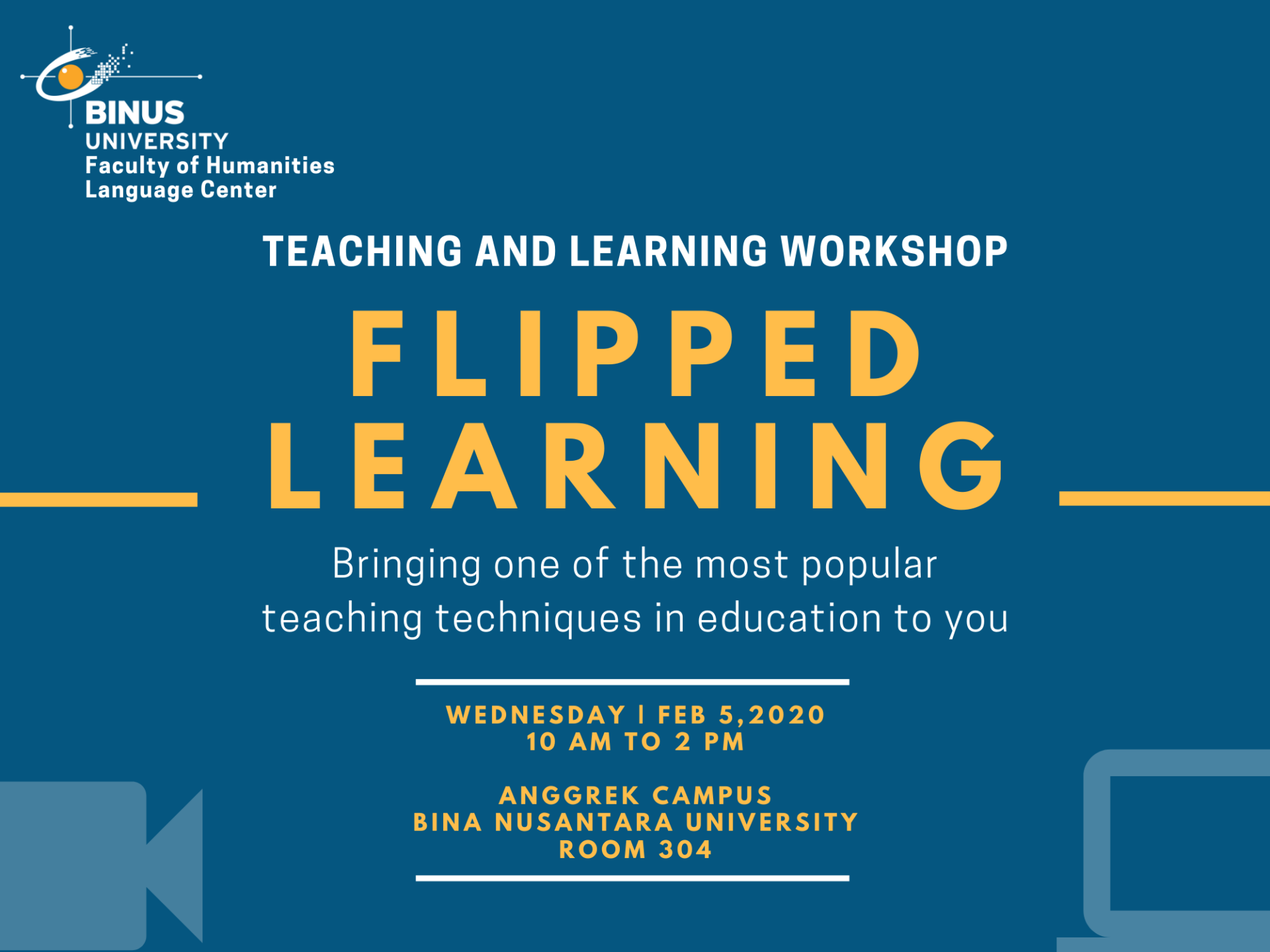 To welcome 2020, Language Center BINUS (LC) conducted a teaching and learning workshop series entitled Flipped Learning that was held on Wednesday, February 5 2020. The workshop was facilitated by Marisa Karsen, S.Kom., M.M., a full-time lecturer and SCC in School of information Systems, BINUS University.
Located in Room 304 at Anggrek Campus, the room was specially selected to hold the workshop as it is a "creative class", a newly-launched classroom that is specifically designed to maximize interactions and engagement between students and lecturers. The participants were equipped with insight and teaching practices on the flipped model, which is one of the most popular teaching models at present.
The 4-hour workshop provides insight regarding the concept of flipped learning, several examples of flipped classroom, and flipped learning design activities in the classroom.
There were 27 lecturers of LC participating actively in the workshop. It is expected that the new knowledge and ideas inspire the lecturers and help them in conducting a flipped learning experience in class.