ET 2020 OPEN RECRUITMENT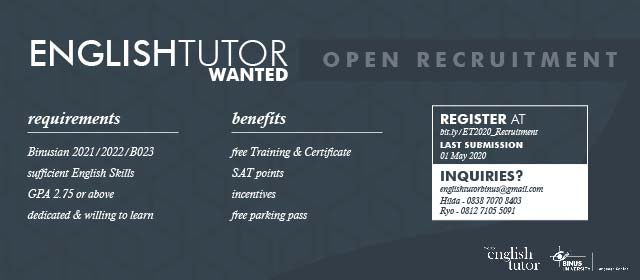 Are you BINUSIAN 2021, 2022, or 2023?
If yes, YOU are cordially invited to join us as the English Tutor for First Year Program (FYP) B2024!
By becoming an English Tutor, you will get lifetime opportunities getting to know and experience teaching and communicate in English with the freshmen. Plus, you can get tangible benefits, including:
e-certificates
free parking pass
SAT points, and
other incentives.
Register by clicking here no later than May 1st, 2020.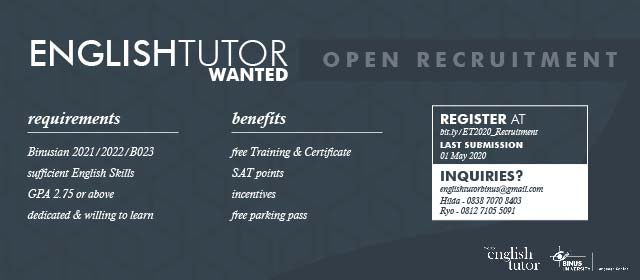 SEE YOU ON BOARD~