[BIPA BINUS] Language Center BINUS and Appalachian State University | Fulbright Program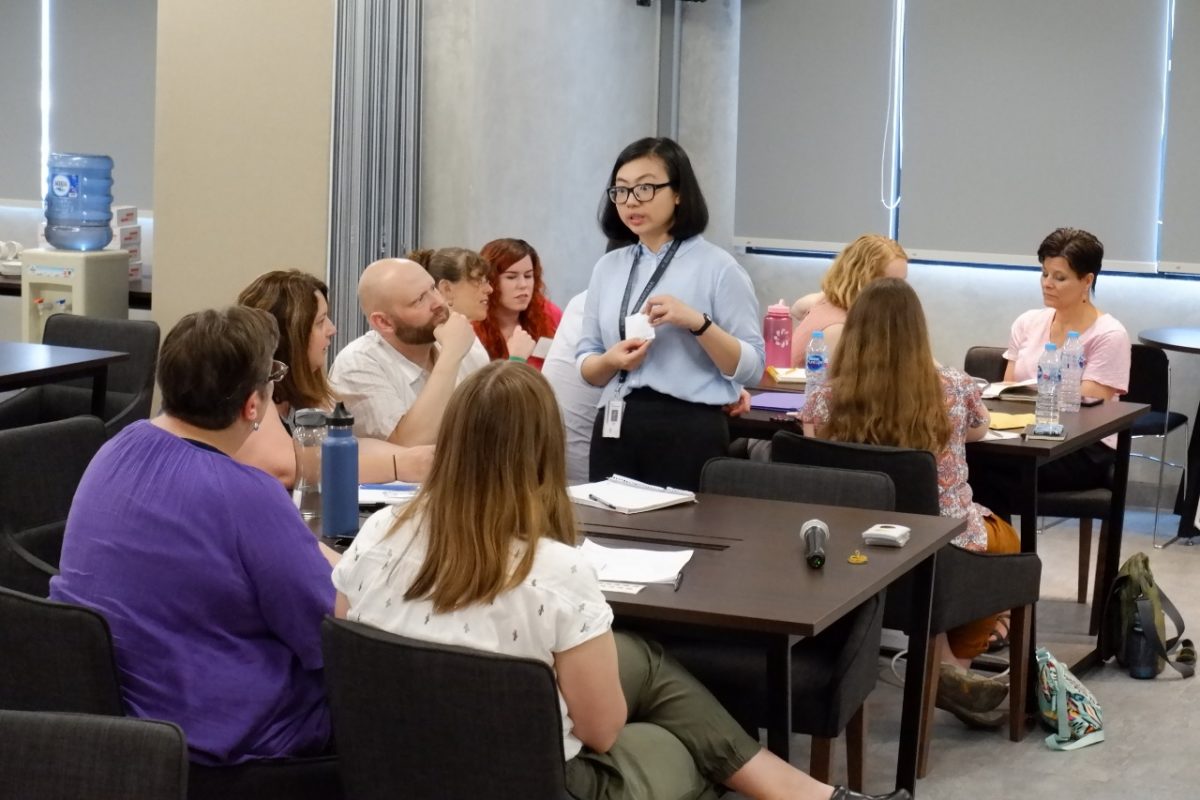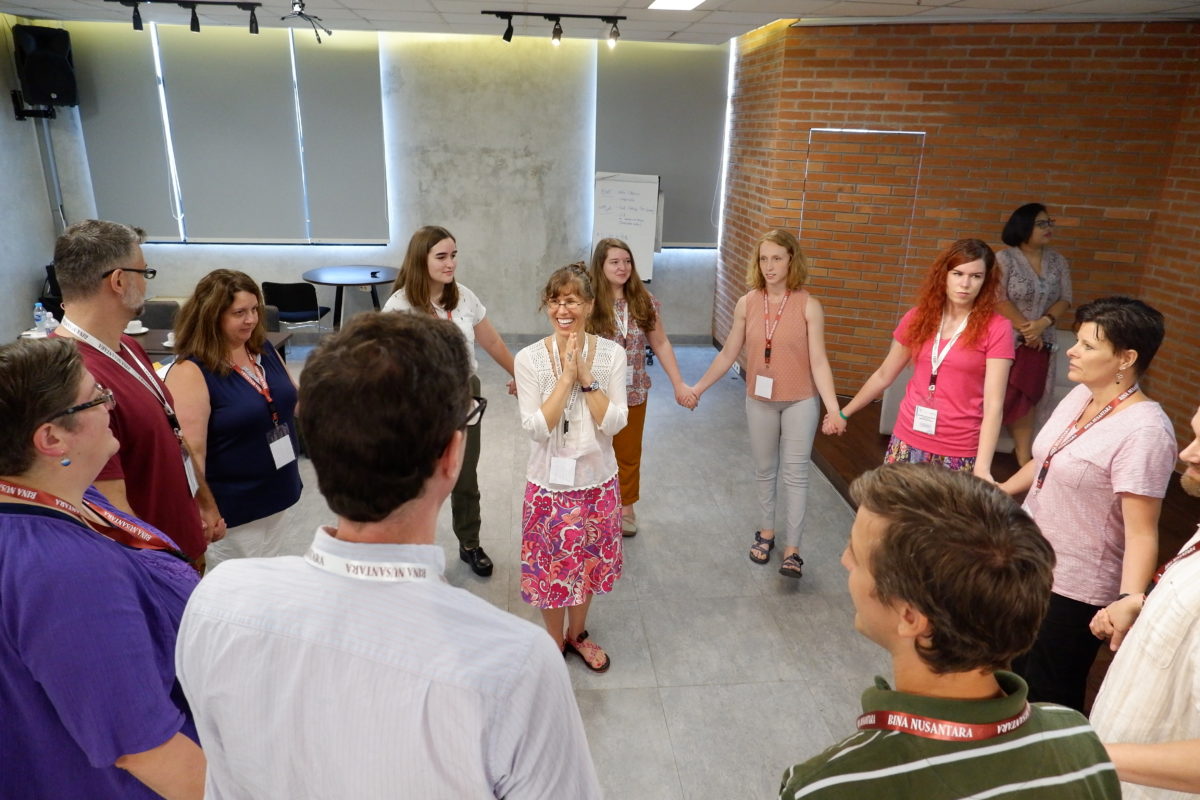 Culture is a way of coping with the world by defining it in detail – Malcolm Bradbury
We all project the depth of our minds, thoughts and feelings – the truest notion of ourselves, through the way our society shape us and the way we were raised within our unique, precious culture. It is then, by being exposed to other values and cultures, we allow ourselves to absorb, to understand, and to learn varieties of life values in this rich world.
The Language Centre (LC) team at Bina Nusantara University (BINUS) was grateful to play a role in a collaborated event between International Office (IO) BINUS and Fulbright-Hays Group. 12 educators  from Appalachian State University, USA – a mixed group of subject teachers and students excitedly joined the event. Our first session, "Indonesian for Dummies" class activity provided participants with daily phrases, games, and useful language skills in the context of Indonesia. Participants fuse and engage in a meaningful, practical Indonesian phrases. They are equipped with the knowledge of self-introduction and local market shopping.
Further, the "Intercultural Communication" seminar introduced the participants to the culture, beliefs, and practices of what Indonesians do. Traditional games of 'congklak' – a game to develop a particular mathematical knowledge and its value evoke the truth that culture shapes people and the world.
Eventually, this event is not only a place of collaboration between universities, but also a place of laughter, warmth, and friendship. It is to see Indonesia through its language, culture and people.