Galeri Foto BINUS BIPA and SolBridge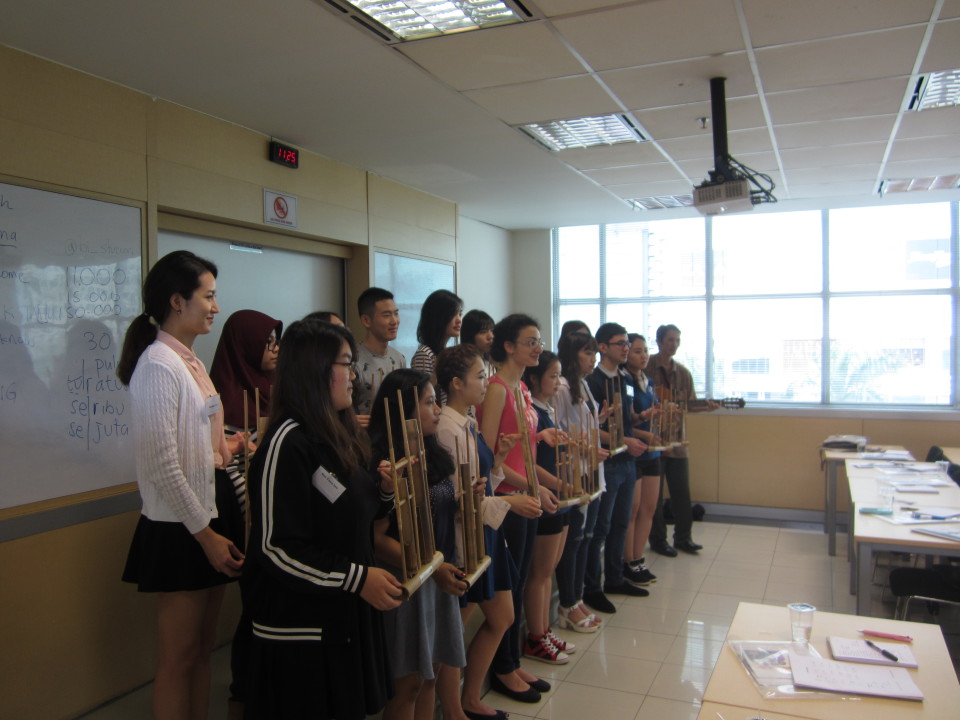 Global Challenge in Jakarta
BINUS Language Center proudly the theme of immersion program "Angklung for the world" as Indonesian Legacy.
The program embraced 15 international students of SolBridge International Business School, Korea.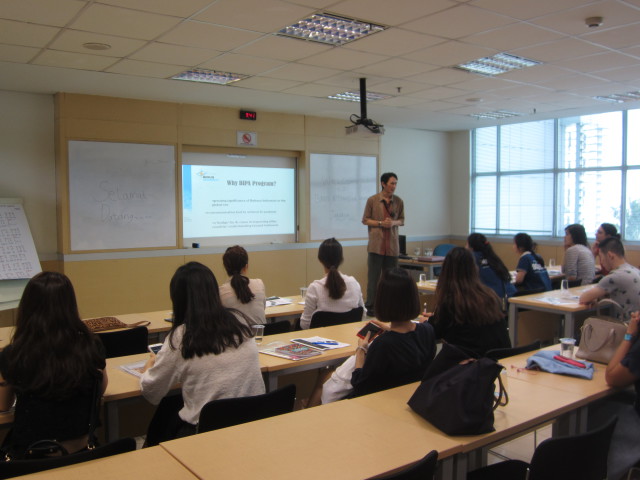 At BINUS JWC, in the midst of the bustle Jakarta downtown, Language Center continues to promote Angklung as a part of Indonesian Legacy to SolBridge's students. The word Angklung originated from two words "angka" and "lung". Angka means "tone", and lung means "broken" or "lost". Angklung therefore means an incomplete tone.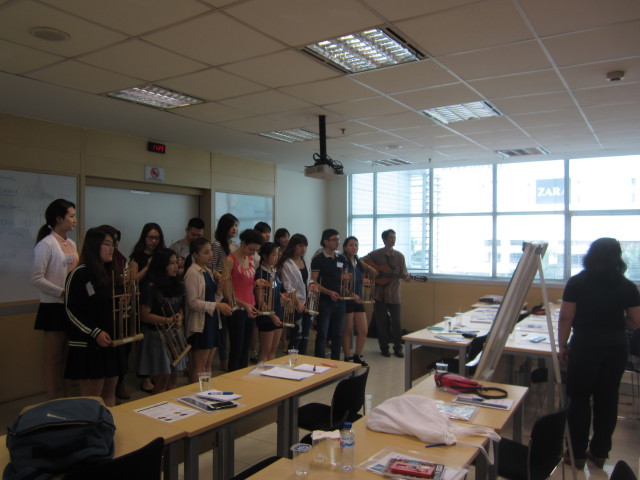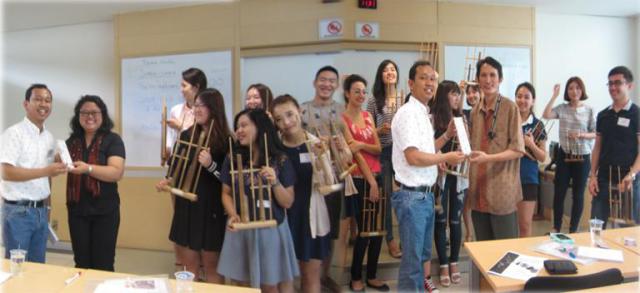 UNESCO stated that Angklung as a Masterpiece of Oral and Intangible Heritage of Humanity on 18 November 2010. Playing Angklung in this program is a way to take part in preserving one of cultural world heritage.